Premium metal mesh screen is a downhole sand control screen pipe widely used in oil well, gas well and water well completion.

Premium metal mesh screen pipe is composed of shroud, filtration layer, guide layer, support layer, perforated/slotted basepipe and welding rings.

Function of Each Part:
Shroud is used to protect filtration layer from external impact and guide the fluid direction to avoid direct erosion to it.
Guide layer is to separate the two filtration layers and guide the fluid evenly to overall filtration layers.
Filtration layer is key part with the accurate filtration mesh;
Internal support layer is to support filtration layer and distribute fluid evenly.
Features:
High reliability and large effective flow area;
High permeability
Strong resistance to deformation and easy access to the well;
Filtration from 70μm to 350μm.
Resistant to acid and alkali corrosion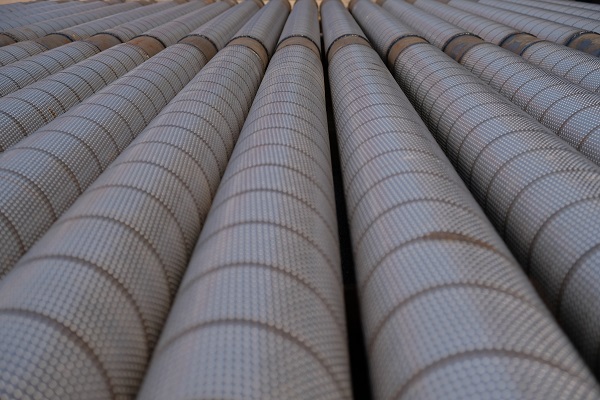 Dongying Mingde Petroleum Technology Co., Ltd is a professional manufacturer for downhole sand control screen pipe, including slotted liner, perforated liner, wire wrapped screen pipe (conventional type, non-welded type and direct wrap screen), premium metal screen pipe. The well completion department will provide one stop solution including sand control program propose, downhole sand control screen selction, sand control tools selection and site engineering. Any further inquiry, you are free to contact Dongying Mingde Petroleum Technology Co., Ltd.